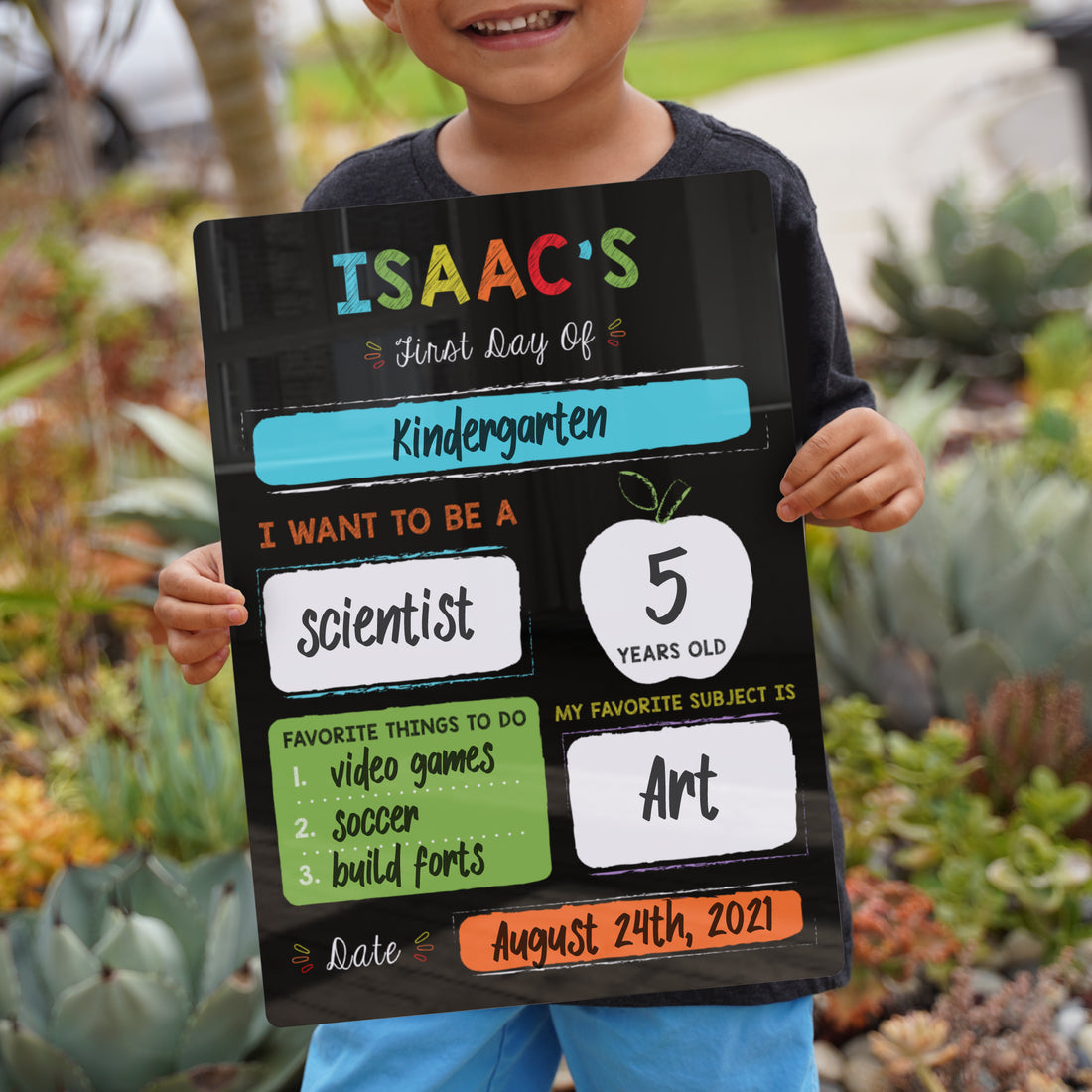 5 Fun Ways to Get Organized for Back-to-School Season
With summer coming to an end and schools opening back up it's time to start getting the whole family back on schedule. Now let's face it, the idea of getting back into a routine sounds boring and your kids sure aren't going to be all too excited either… So we've put together 5 fun ways to get back into a routine without the complaints!
1. Put up a Wall Calendar your whole family can participate in
 A great way to start getting back on track is to write down your daily plans. But how do you do that while getting your family involved? Sure you can't do it in a planner because no one will be able to see it or stick to it other than you but with a large dry erase wall calendar your entire household can participate in it. There are several ways you can create a wall calendar but our favorite 2021 wall calendar is not just effective but aesthetically pleasing as well. This acrylic wall calendar not only has a perpetual calendar but can also be personalized to have a shopping list, menu for the week, to-do list, notes, scriptures or quotes as well as the ability to add your family name. You and your family will be loving this aesthetically pleasing yet useful calendar for years.
2. Get your kids a chore chart that rewards them for their efforts

 One thing every kid can agree on is chores are lame! But they don't have to be. Growing up I was given rewards to complete my chores and this is something that truly motivated me to get them done. Not only is it effective but it makes it fun and teaches your kids the values for the rewards of hard work. It builds character for their future in the work force and teaches them to work for the things they want. Chore charts with rewards can either be written on a dry erase board or personalized on an acrylic chore chart.
This acrylic chore chart was made for making chores fun by rewarding them for their hard work. It features one months worth of tasks, goals, a checklist and a points system to total every week and month. It can also be personalized with your child's name and can have up to 4 children on one acrylic chart.

3. Start scheduling those school assignments

If you're a parent of a teen chances are they already have a school reading assignment before school's even started! Take this opportunity to start getting your teen on a daily schedule to manage their day. You can either get them an academic planner or put up a dry erase perpetual planner / calendar that they can check off every day. Our favorite academic planner this year is a dry erase acrylic academic planner. Not only because its personalized and cool, which is perfect for any bedroom or dorm room decoration… but it also keeps your teen on schedule before and after school starts! You can easily help them plan out each day of their remaining days off and when school starts they can start adding their assignments on there.
4. Take photos of your little ones with a back to school sign
Now this one really isn't about organizing but it is a way to get you and your little ones excited to start the new school year. So pick a day, dress up your kids and take some photos for the new year. A back to school sign is the perfect prop for the photoshoot and help keeps the beautiful memory of their first day of school. But make it even more memorable with a personalized back to school sign that can be used every year!
5. Throw a back to school party
With summer coming to an end what better way to end the summer than with a back to school party! This is for sure a fun way to get your kids into the spirit of the new school year. Whether it's a bbq, a pool party or simply a small get together, it's perfect for setting the mood. Plan out the party for a week or so before school and get some party decorations that celebrate your little one. A personalized back to school banner makes the perfect centerpiece.
Transform this 2021 graduation banner into a back to school banner!