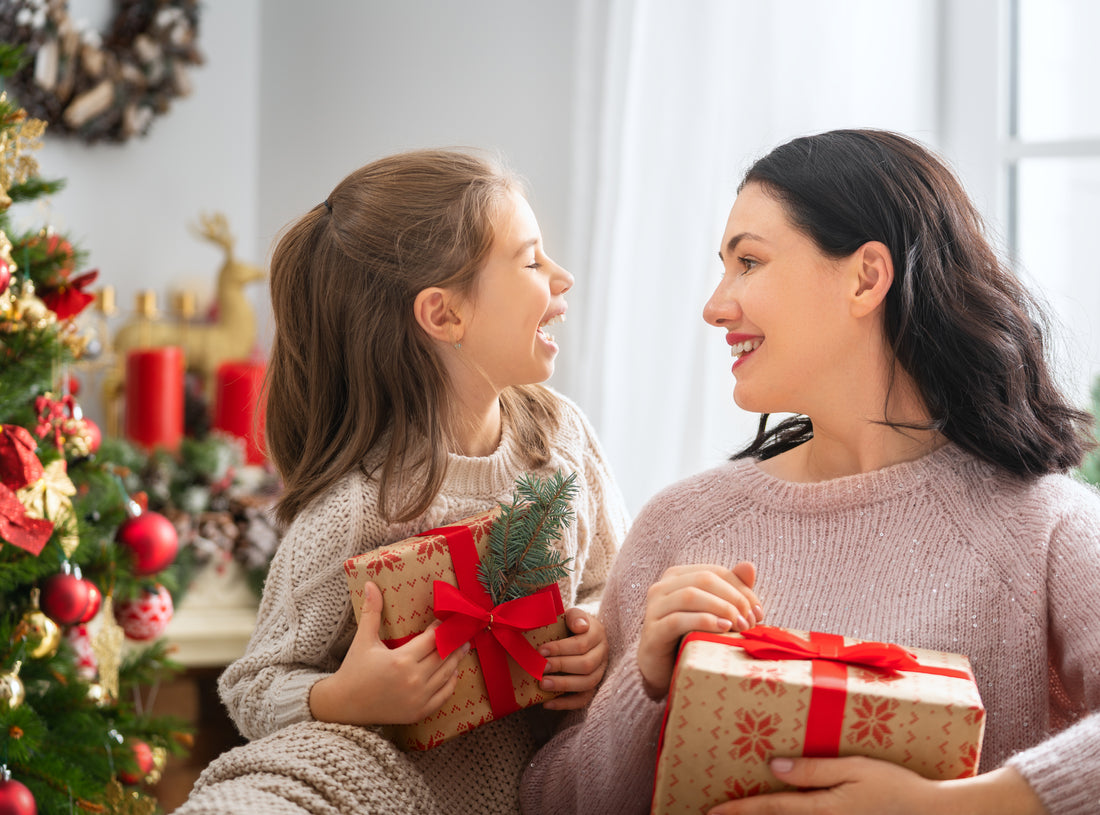 Creative Ideas For Christmas Gifts For Mom
Christmas is right around the corner and if you still haven't found the perfect gift for mom, then this article should help. The most creative gifts are the ones that come from the heart. Sure you can easily buy a gift card and put it inside a nice Christmas card but the most impactful and cherished gift is one that has a lot of thought put into it. So to help you out we've compiled a list of our favorite ideas for Christmas gifts for mom that are creative, sentimental and are sure to put a smile on her face!
Watercolor Painting from Photo
Top on our list for the best ideas for Christmas gifts for mom is a Watercolor portrait. This watercolor portrait is made from your mom's favorite photo and printed on a premium artist canvas that is stretched over a 1.5" thick frame. Even better, it comes with a hanging kit for her to easily hang on her wall after Christmas! A watercolor portrait from your mom's favorite photo is not only a thoughtful gift but a sentimental one mom will cherish forever.
Family Photo Collage
This next one is great to feature several sentimental photos of the family that mom loves. Simply choose the phrase you would like such as; MOM, DAD or FAMILY and in each letter an image is added. Not only can this Family Photo Collage Canvas feature her favorite photos but it can have a special message on top and the names of the family members on the bottom. With several sizes and color options to choose from, mom will be loving this gift!
Watercolor Portrait Blanket
Why not get mom a gift that she can use everyday while keeping it creative! Much like the watercolor portrait, this watercolor blanket is made with mom's favorite photo of her children or grandchildren and printed on a cozy blanket she can snuggle up to while watching her favorite movies or shows.
Colorful Sketched Pet Portrait
If your mom is a pet lover and has a dog or cat of her own, then this idea for Christmas gifts for mom is perfect! A photo of her pet or pets is transformed into a sketched piece of art with their names added above them. Not only is this sketched pet portrait printed on a canvas and stretched over a 1.5" thick stretcher frame, but it also has several sizes and background colors to choose from so it fits any mother's style. 
Oil Painting from Photo
For an older and more classic look, we love this oil painting from photo! Created from one of your mom's favorite photos, it is transformed into a piece of art that she can keep forever. These portraits come in several sizes and are printed on a premium artist quality stretched canvas that will last a lifetime. 
On Christmas morning these creative ideas for Christmas gifts for mom will have her smiling and crying a tear of joy the minute she opens it!